Product details of the large heating pad for back and shoulders
Quick Detail
UTK Technology Limited makes use of high quality of raw material to ensure quality of large heating pad for back and shoulders. The lifespan of the product has been extended thanks to the unremitting efforts of our R&D team. The large heating pad for back and shoulders produced by our company is suitable for various occasions in industry. Since entering the market, UTK's products have become the preferred brand of large- and medium-sized large heating pad for back and shoulders companies.
Product Information
Compared with other similar products, our large heating pad for back and shoulders has more advantages, specifically in the following aspects.

About this item
【Manufacture FDA Approval Guarantee Lower EMF Items】 — UTK is specialized in Health and solving EMF all the time. The Heating Pad features the best shielding circuit to reduce EMF.
【Far Infrared Heating Pad for Pain Relief】 — Different from other metal coil heat pads, our infrared pad built-in Carbon Fiber to emit Far-infrared rays. It can penetrate the inner-most (4-14 μm) regions of tissues, effectively relieve muscle soreness, benefits pain relief
【Pure Tourmaline Stones Hot Therapy】— Included 98 tourmaline stones denser layout, more large heating area. It emits much more negative ions when heating up (the highest temp 159℉) produce more far-infrared rays, dramatically enhance therapeutic benefits. And tourmaline owns a low SHC compare to jade, it would heat up quickly to your set temp.
【Wide range of applications 】— Large Size:21"x31" allow the entire back to be treated with heat to relieve pain. You can wrap this pad on the stomach, hip, lumbar, or leg, arm.
【Memory Function Controller】: Long press "MEM" button 5 seconds, hearing 2 "Deeps" means controller remembers the temperature you set now. In addition, come with Temperature and Timer settings, which you can set freely.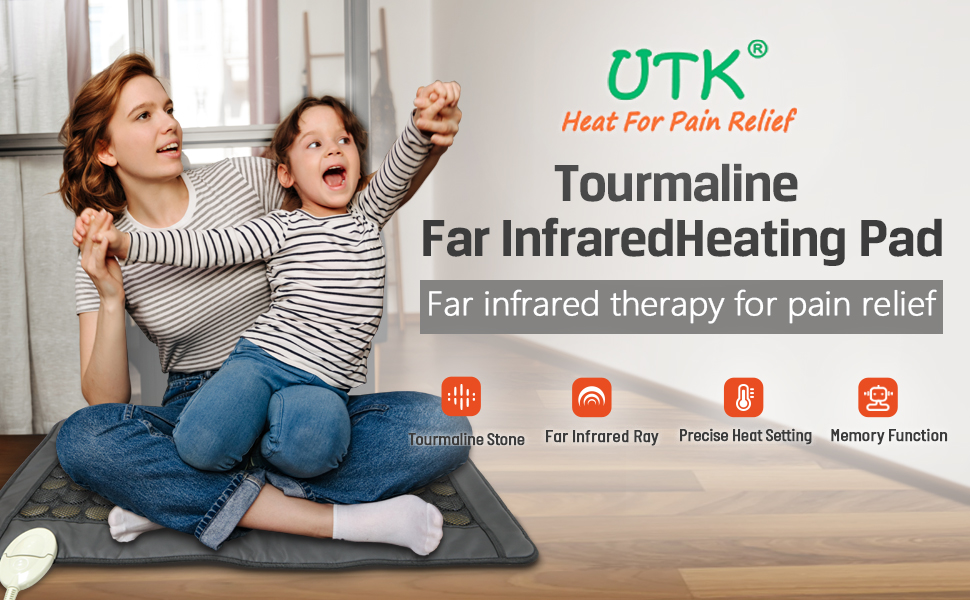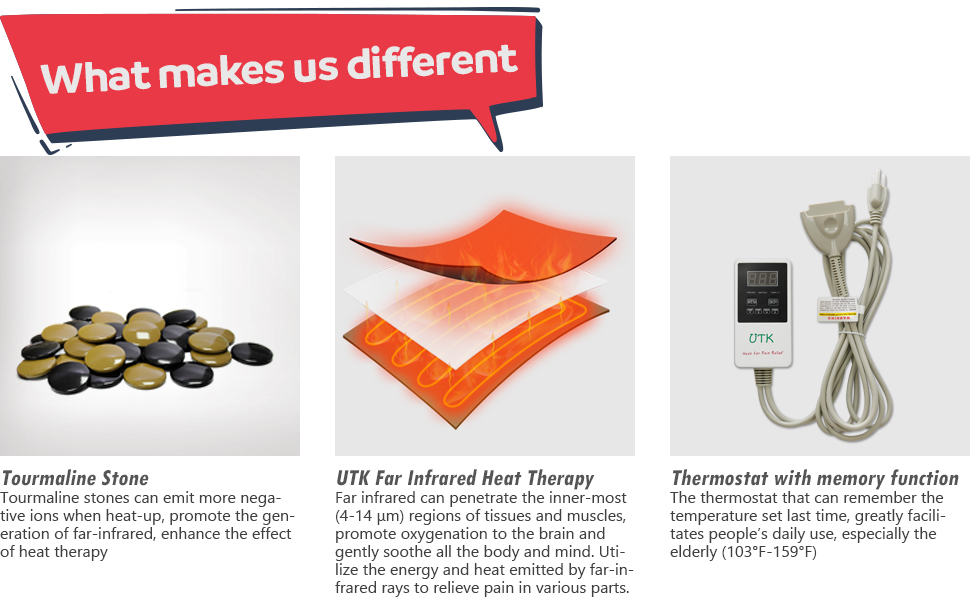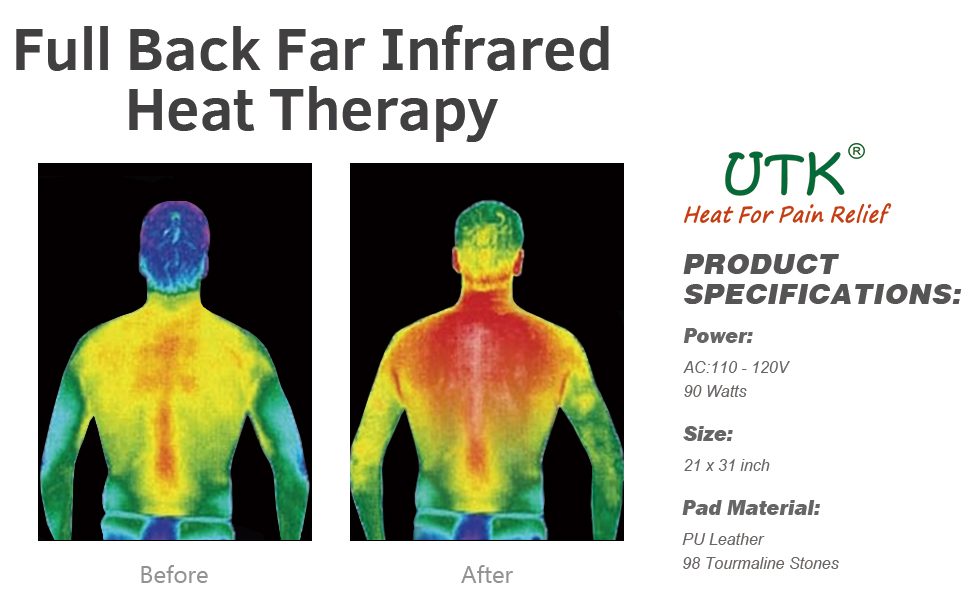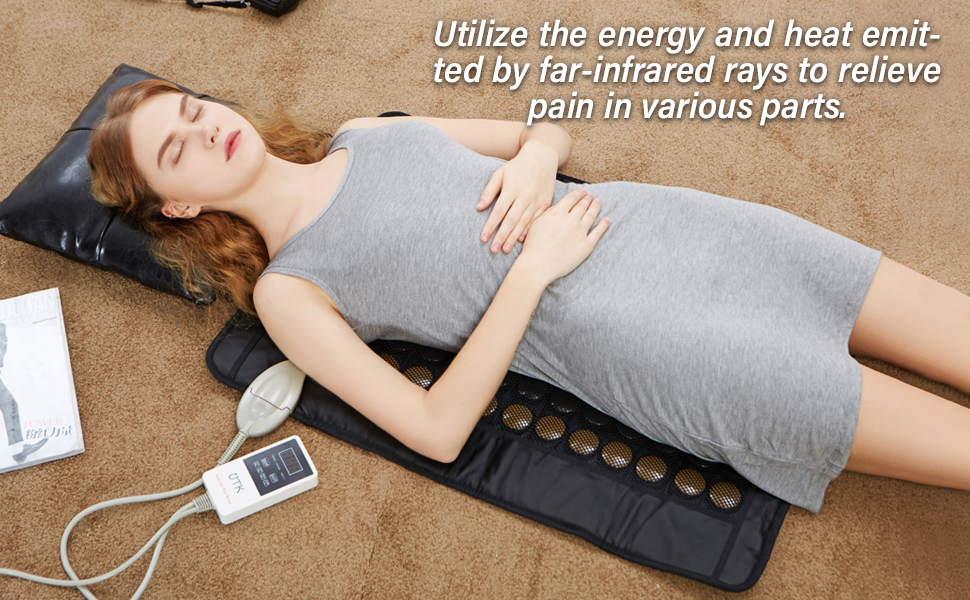 Company Advantages
UTK Technology Limited is founded as a manufacturing company, manufacturing and supplying large heating pad for back and shoulders. Today, we are a reputed manufacturer. If we ignore the importance of technology optimization, large heating pad for back and shoulders could not have been so popular in the market. UTK Technology Limited eagerly looks forward to establish long-term business partner relationships with clients and businessmen from all over the world. Ask!
The products we produced are of high quality and reasonable price. If needed, please contact us!