Product details of the heat pack costco
Product Specification
Application-1: Back
Size: Medium
material: ultra soft crystal velvet
Product Overview
With the durable quality, heat pack costco is greatly popular among customers. Having passed the quality assurance, the product is of high reliability. As a distinguished heat pack costco supplier, UTK really focuses on the quality assurance of the products.
Product Description
Compared with peer products, heat pack costco has the outstanding advantages, mainly reflected in the following aspects.

👉👉Whole Body Relax & Pain Relief❤️❤️Extra large 12" x 24" heating pads provides targeted heat therapy to help bring temporary relief to sore muscles and help ease muscle tension for the back, shoulders, abdomen, legs, and other large muscle groups
👉👉Weighted Pressure & Skin-Friendly❤️❤️This weighted heating pad Inner features evenly distributed tourmaline stones , which keeps the weighted heating pad in place to your body parts, XL Heating pad is made of flannel , feels smooth and soft, provides maximum comfort and warmth for your body.
👉👉Fast Heating & Adjustable Heat Levels❤️❤️This electric heat pad warms up in a few seconds, getting immediate pain relief to aching muscles and unbearable cramps. There are 6 heating levels allowing you to customize your desired temperature.
👉👉Auto Shut-off Timer & Overheat Protection❤️❤️The electric heating pad is equipped with 4 auto-off ranges from 30M, 60M,90M,120M.offering more timer options while avoiding excessive heating and energy waste.
👉👉Dry and Moist Therapy & Satisfaction Warranty❤️❤️This large heating pad can be used for moist heat therapy.Don't soak the heating pad, only just spray a fine mist on the pad surface. We provide a perfect one-year warranty for all purchases, any problem or question, please contact us for help.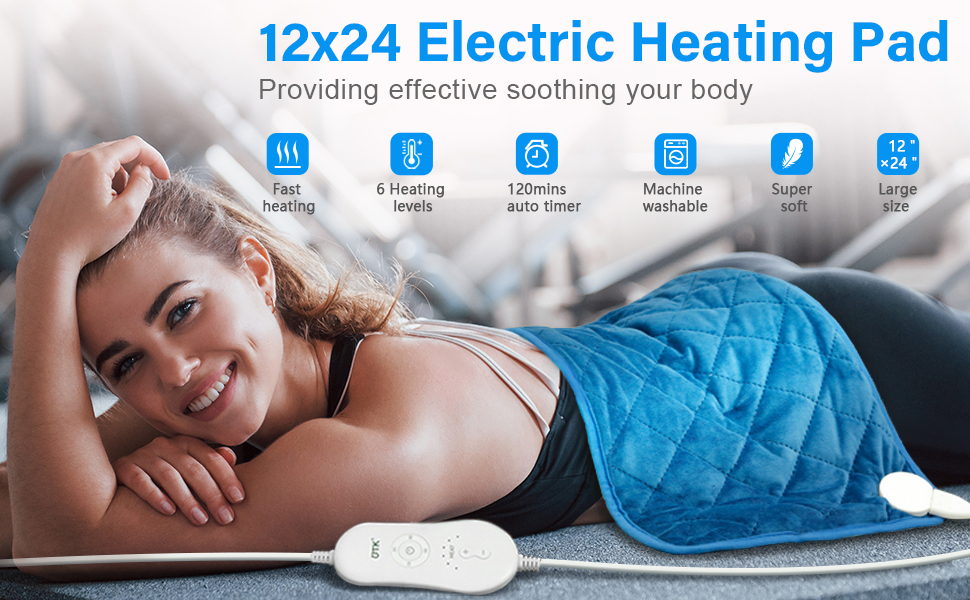 Weighted Heating Pad UTK 12x 24" Electric Heating Pad for Back Pain Relief
weighted design provides targeted heat therapy to your joints and muscles, helping to ease aches and pains
made with a plush luxurious material that feels soft on your body, whether you are using it on your neck, back, legs, knees, or shoulders.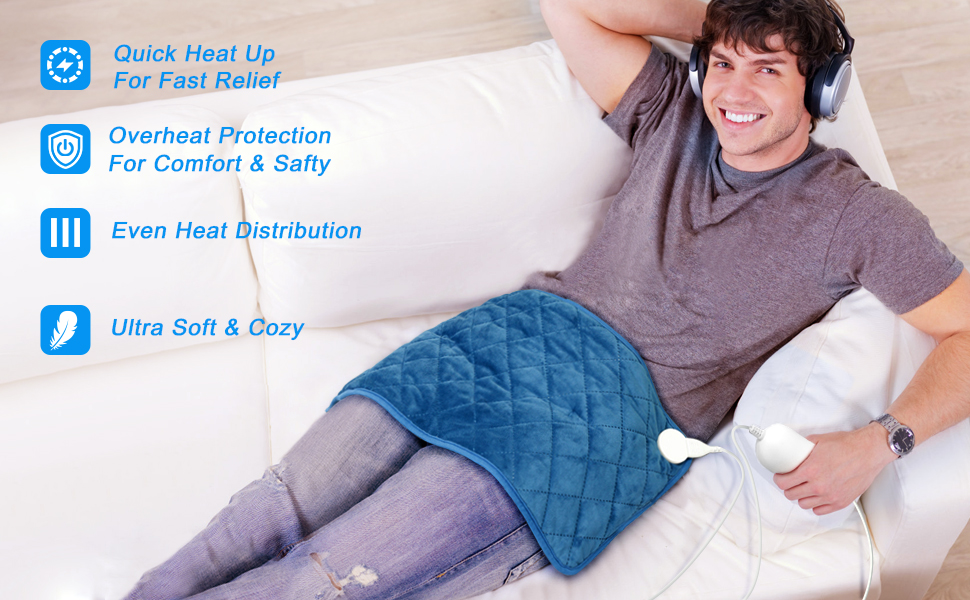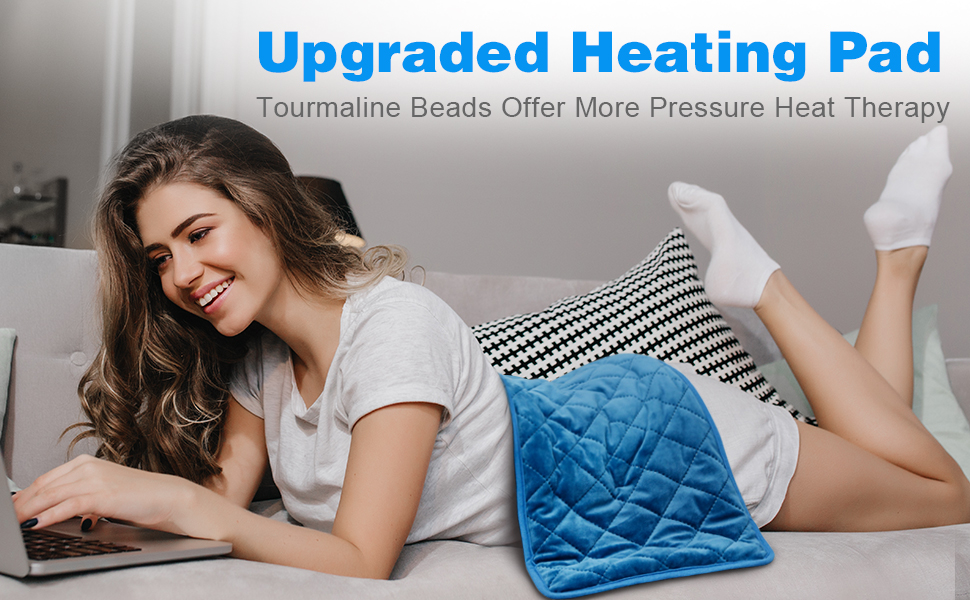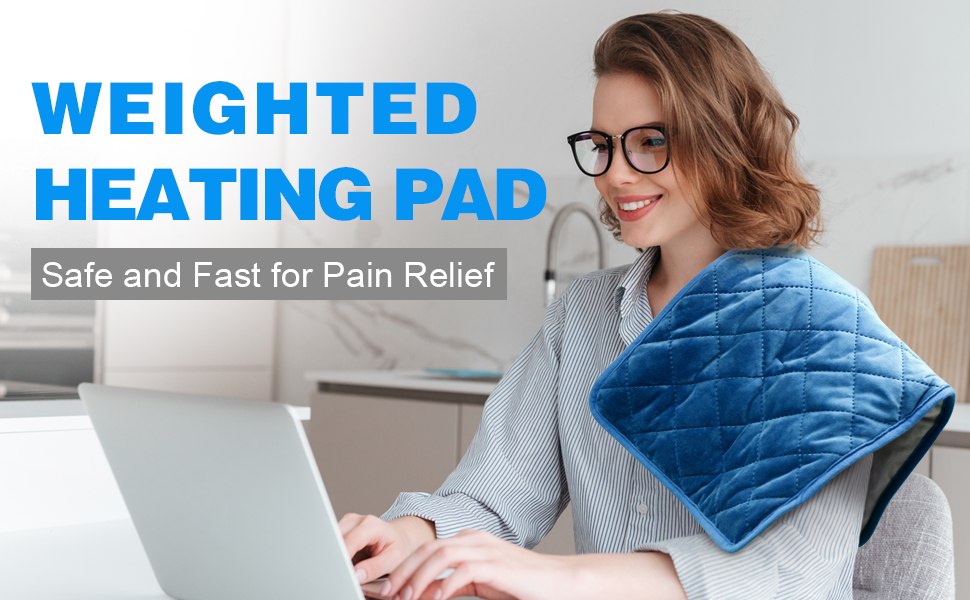 UTK weighted heating pad coming with 2.2lb tourmaline beads, which keeps the heating pad stays in place to your various body parts. Besides, this weighted heating pad features 6 heat settings and 2h auto-off, customize your desired heat and timer setting.
Company Introduction
UTK Technology Limited is known for its high-quality heat pack costco. Our factory is located close to the airport and the harbor. This advantageous traffic condition greatly guarantees the smooth supply of raw materials and quick delivery of our finished products including heat pack costco. UTK Technology Limited will construct localized marketing organization to take advantage of localization and better understand the needs of the local customers. Get info!
Friends from all walks of life are warmly welcomed to inquire and negotiate cooperation!