Product details of the heating pad for back ache
Product Specification
Size: Full body
material: ultra soft crystal velvet
Quick Overview
Every piece of UTK heating pad for back ache is born in a scientific and orderly production process. Perform regular performance checks are applied to ensure high performance and reliable quality. Combined with our own factory, UTK Heating Pad can quickly provide customers with a worldwide service.
Product Introduction
With a focus on quality, pays great attention to the details of heating pad for back ache.

About this item
🌞🌞Enjoy Full-Body Relaxation and Warmth🔥🔥Super soft and comfortable velvet heating blanket is skin-friendly and helps preserve heat for added comfort,relax your muscles from head to toe to relieve joint pain.gives you a comfortable and high quality sleep environment.
🌞🌞Enjoy Safety of Overheat protection🔥🔥Electric Throw heats up quickly with 6 levels (98°F-140°F)to customize personal comfort; Safer and more energy-saving with auto-off timing (2H),4 Timers that you can set : 30 minutes,60 minutes,90 minutes,120 minutes ; Overheat protection further elevates safety factors
🌞🌞Multipurpose Use🔥🔥This electric blankets is universal for men and women, light in weight, the power cord is easy to place, and can be used in any place. This large heated electric blanket twin(50"x60") can be used as an ordinary quilt on a double bed; You can lie down Watching TV on the sofa or reading in the office, use this blanket to spread warmth to the whole body; It can be used as an ordinary blanket in spring and autumn.
🌞🌞 Washable🔥🔥Washing your warming blanket product by hand is the best way to make it last.Simply remove the heating controller and machine wash in gentle cycle to clean the throw size electric blanket.
🌞🌞Sweet Warm Gift Choice🔥🔥When you want to choose a gift for your family and friends, This electric blanket throw is a very good choice,It can bring warmth to your loved one.it makes the person who receives it feels very warm and happy.

Super Soft Velvet Electric Heated Blanket Throw for Men and Women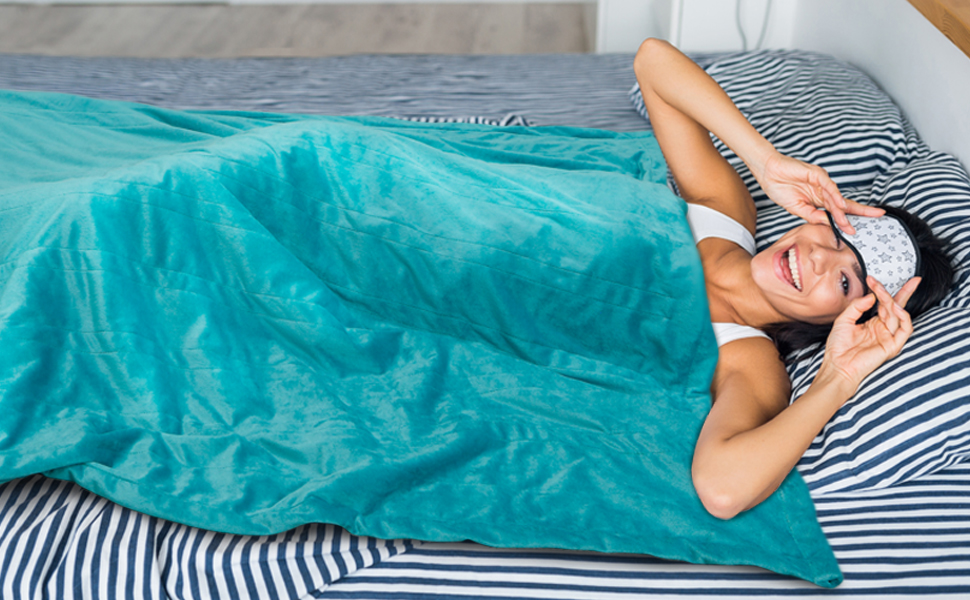 Electric Heated Throw Blanket with 6 Heat Settings & 2 Hours Auto Shut off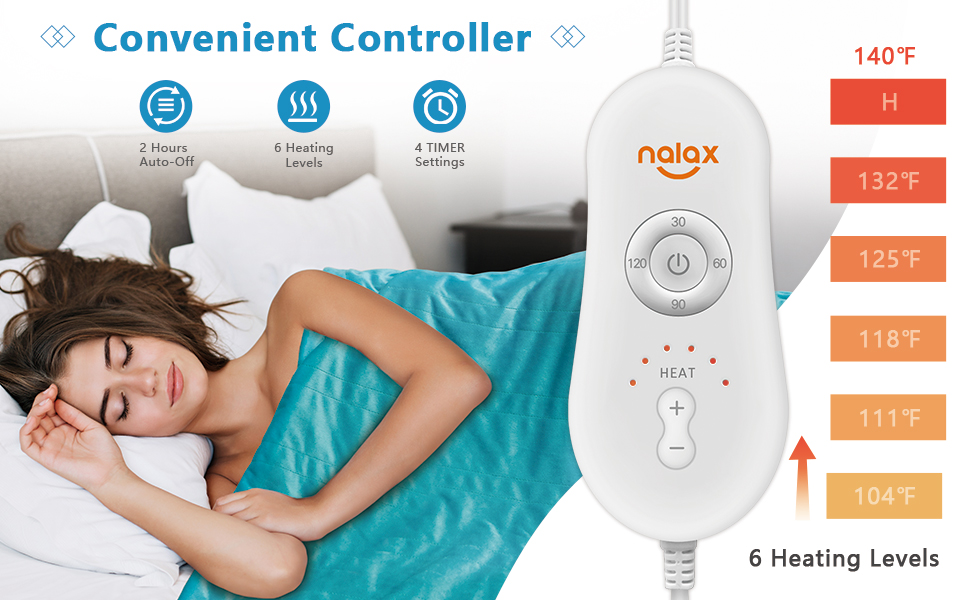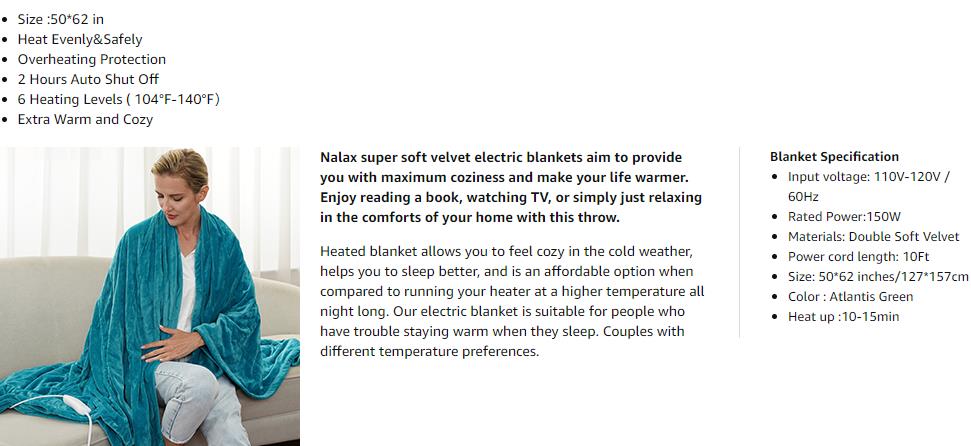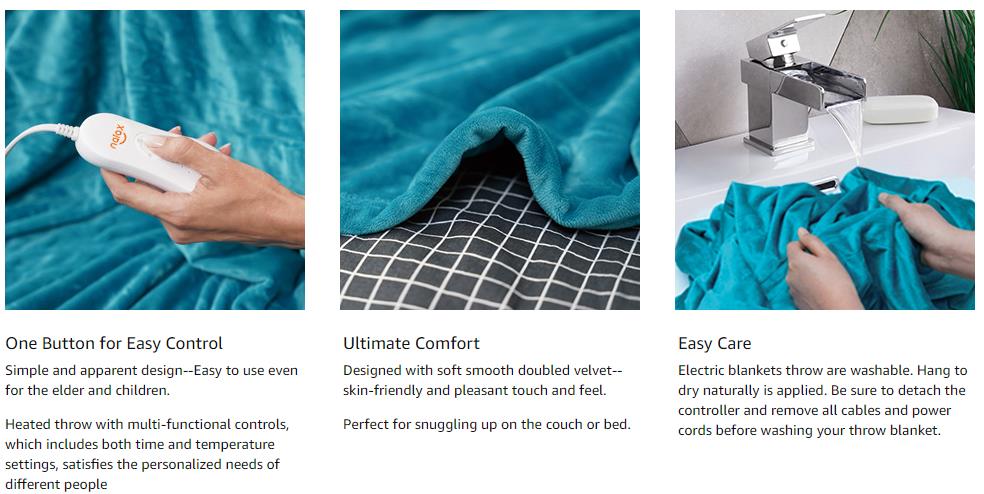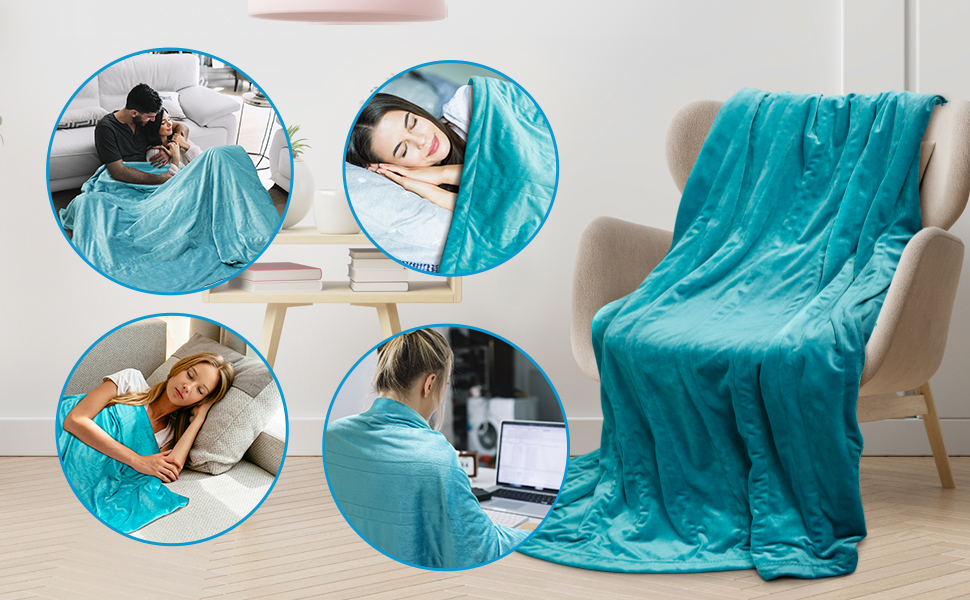 The high-quality heating blanket with stylish and deluxe looks will not only warm you up in chilling weather but also embellish your home.
Company Information
UTK Technology Limited, lying in shen zhen, is a professional company. We focus on the business of far infrared heating pad. Taking 'science and technology innovation' as the driving force of development, UTK Technology Limited provides better products and more satisfactory services for customers, with the help of efficient team, strict quality management system and years of in-depth understanding of the industry. has a development team with many years of technical experience, and the team members have strong industrial logic thinking and industry experience, providing a strong guarantee for our development. always pays attention to customers. According customers' actual needs, we could customize comprehensive and professional solutions for them.
The products we produced are of high quality and reasonable price. If needed, please contact us!