Product details of the jade far infrared heating pad
Product Overview
Being distinctly superior in jade far infrared heating pad, our products gain more and more popularity. This product is functional, which caters to the customers' needs. After many years of tempering to form a market image of excellence, UTK Technology Limited uses its own strength to win the trust of many customers both at home and abroad.
Product Introduction
Our jade far infrared heating pad's outstanding quality is shown in the details.

About this item
【LARGE SIZE FOR FULL BODY THERAPY】— 70 inches in length, and 24 inches in width, fixed with 230 Tourmaline and 40 Natural Jade stones, cover from occiput to heel. This heating mat can be used for the whole body, providing a steady flow of heat
【FAR INFRARED THERAPY WITH BOTH JADE AND TOURMALINE STONES FOR PAIN RELIEF】— Far infrared can penetrate the inner-most (4-14 μm) regions of tissues. And the 2 kinds of stones emit negative ions when heating up, gently soothe the body and mind.
【MAX TEMP 159°F HOT THERAPY】— Adjustable temperature from 103°F to 159°F by a 1° increment. Many electric heating pads max out around 130°F only, our infrared heating pad can provide the more complete and comfortable experience of back or full-body pain relief.
【EASY TO OPERATE SMART DIGITAL CONTROLLER】— With Timer and Temperature settings, Auto shut-off, and Memory Function.
【PERFECT GIFT FOR YOURSELF AND YOUR LOVED ONES 】—Help you restore the health of fatigued and tensioned muscle. Express your gratitude to your wife, husband, parents, friends.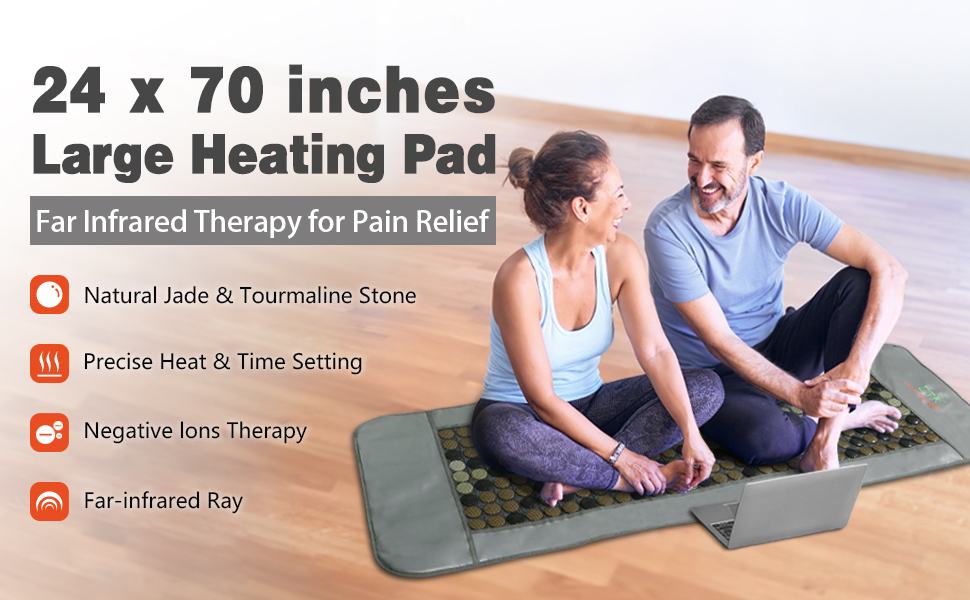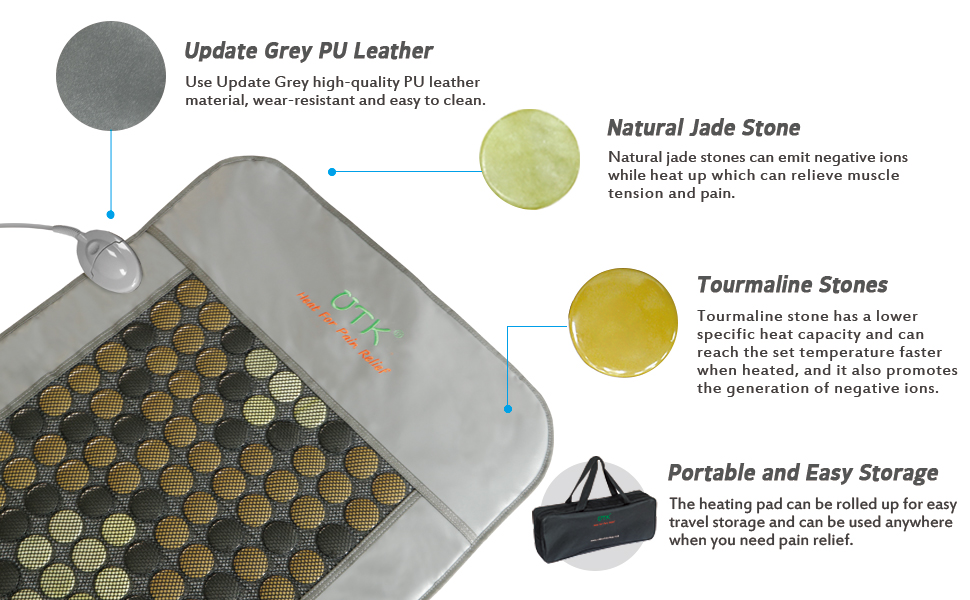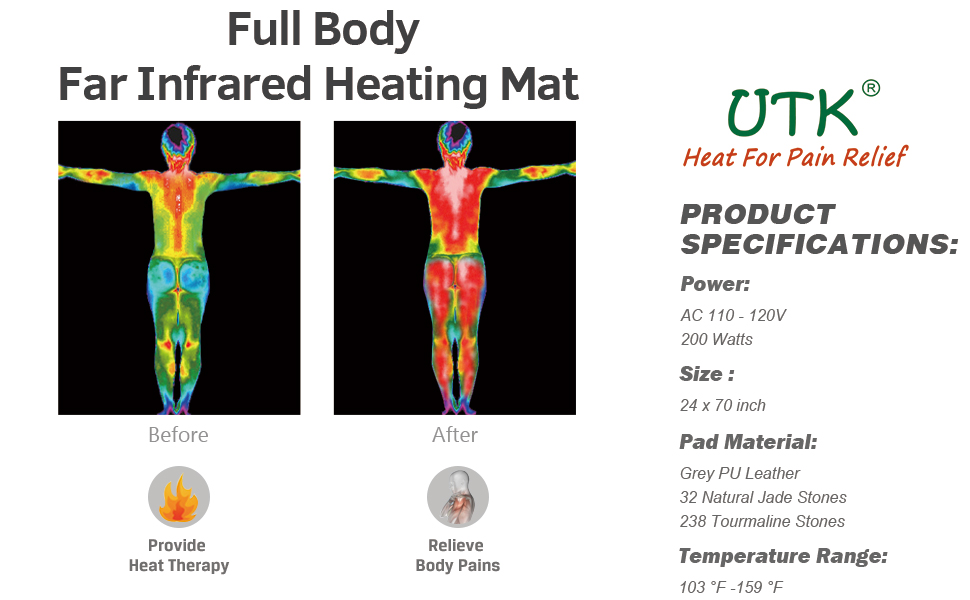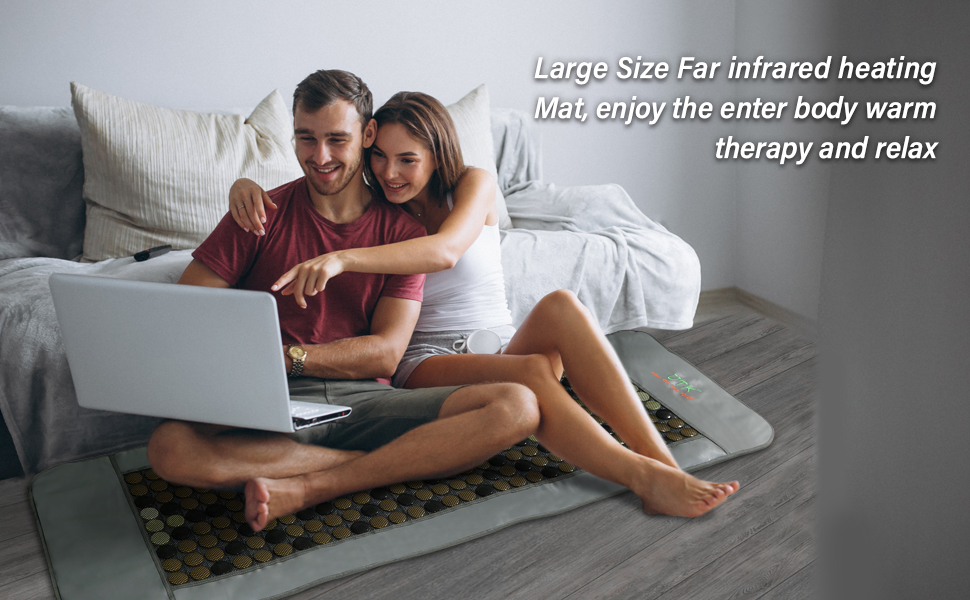 Company Information
UTK Technology Limited is an expert in manufacturing jade far infrared heating pad. We have professional QC department to test strictly jade far infrared heating pad. UTK Technology Limited constantly pays attention to the innovations and improvements of jade far infrared heating pad. Inquiry!
Look forward to inquiries from customers in various industries