Product details of the infrared heating pad with jade stones
Product Description
UTK infrared heating pad with jade stones is designed with the help of advanced technology. Having been tested and modified for multiple times, the product is at its best quality. High efficient order operation and stocks of UTK Technology Limited assure rapid delivery.

About this item
【LARGE SIZE FOR FULL BODY THERAPY】— 70 inches in length, and 24 inches in width, fixed with 230 Tourmaline and 40 Natural Jade stones, cover from occiput to heel. This heating mat can be used for the whole body, providing a steady flow of heat
【FAR INFRARED THERAPY WITH BOTH JADE AND TOURMALINE STONES FOR PAIN RELIEF】— Far infrared can penetrate the inner-most (4-14 μm) regions of tissues. And the 2 kinds of stones emit negative ions when heating up, gently soothe the body and mind.
【MAX TEMP 159°F HOT THERAPY】— Adjustable temperature from 103°F to 159°F by a 1° increment. Many electric heating pads max out around 130°F only, our infrared heating pad can provide the more complete and comfortable experience of back or full-body pain relief.
【EASY TO OPERATE SMART DIGITAL CONTROLLER】— With Timer and Temperature settings, Auto shut-off, and Memory Function.
【PERFECT GIFT FOR YOURSELF AND YOUR LOVED ONES 】—Help you restore the health of fatigued and tensioned muscle. Express your gratitude to your wife, husband, parents, friends.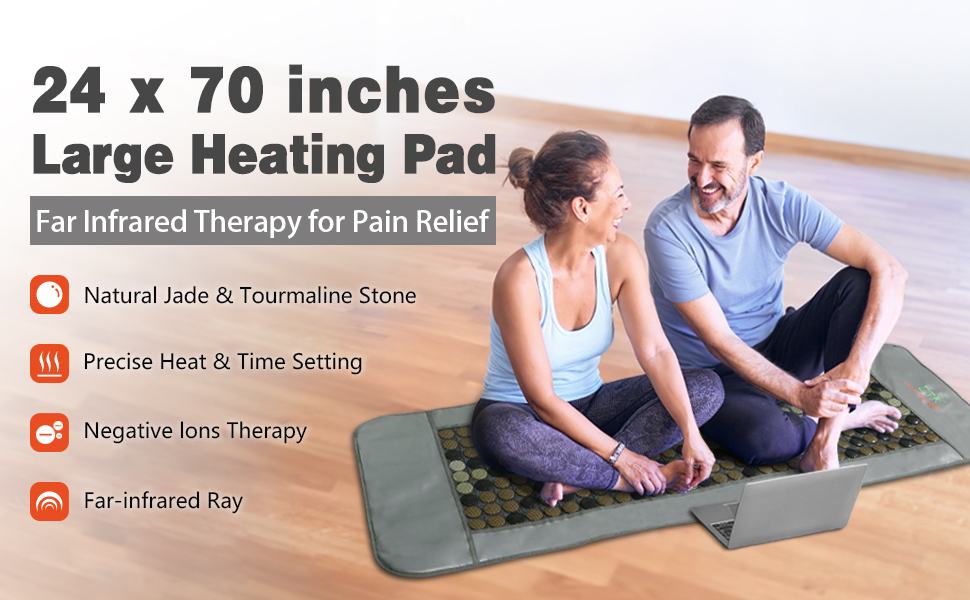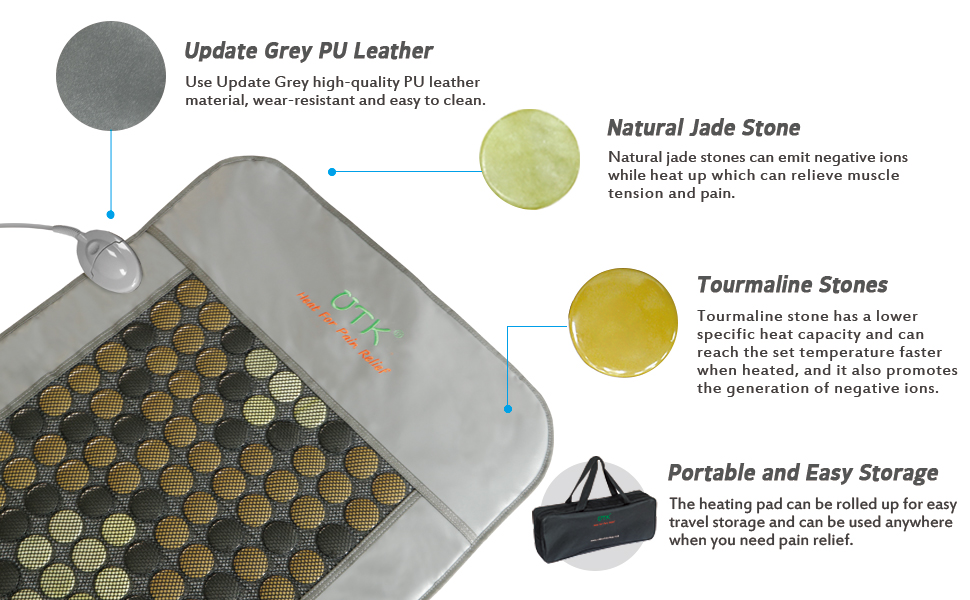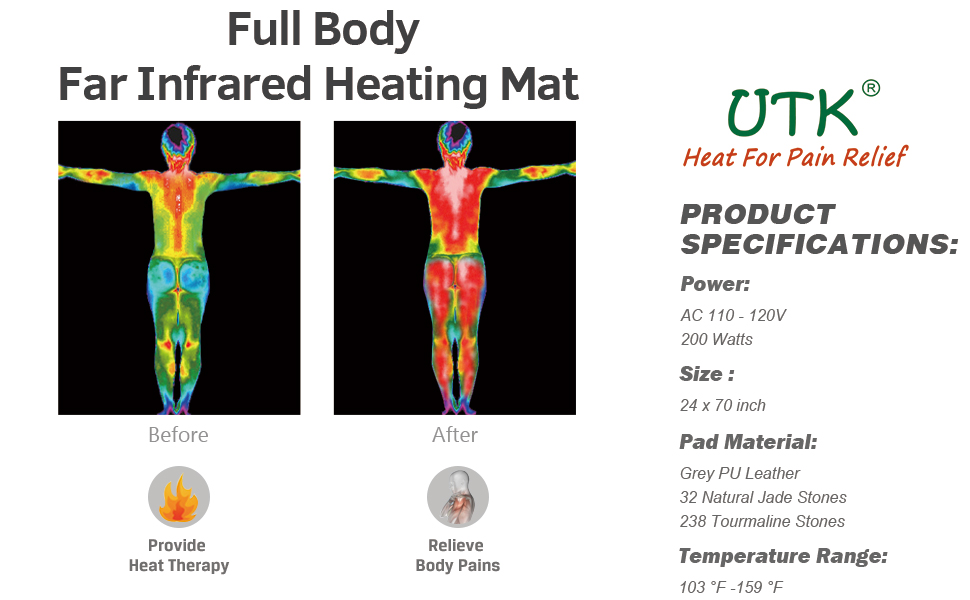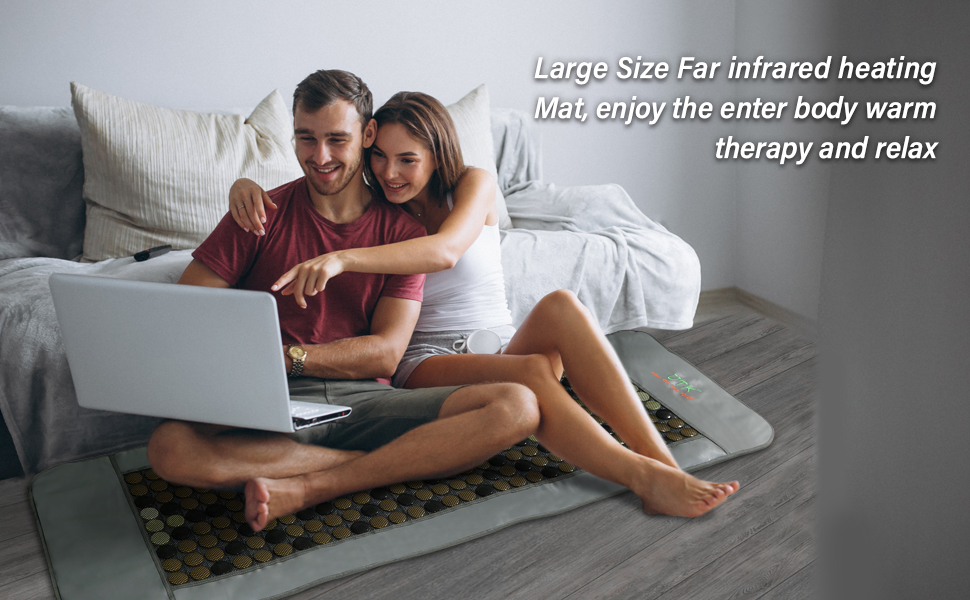 Company Advantage
• The superior location and convenient transportation have laid a good foundation for our company's development.
• Founded in our company strictly controls quality and strengthens management and independent innovation. After years, we are a powerful leader in the industry.
• With a comprehensive service system, can provide quality products and services as well as meet customers' needs.
• With the joint efforts of all employees, our products are sold well in major cities in China and also exported to dozens of countries and regions such as the Middle East, South Asia, Australia, Eastern Europe, North America and South America.
Thanks for visiting. Feel free to consult and we will solve your problems wholeheartedly.