The traditional electric blanket widely used in the market, such as metal resistance wire electric blanket and carbon fiber electric blanket, is generally composed of linear resistance wire. The traditional electric blanket can not be folded, the resistance wire is easy to be damaged, and there is a risk of fire and combustion if it is not used properly. The use of traditional electric blanket often leads to problems such as dry skin, dry mouth and heat, which makes people uncomfortable. The electromagnetic field intensity of traditional metal wire electric blanket is 16.69 micro Tesla, which will have electromagnetic interference and influence on human body.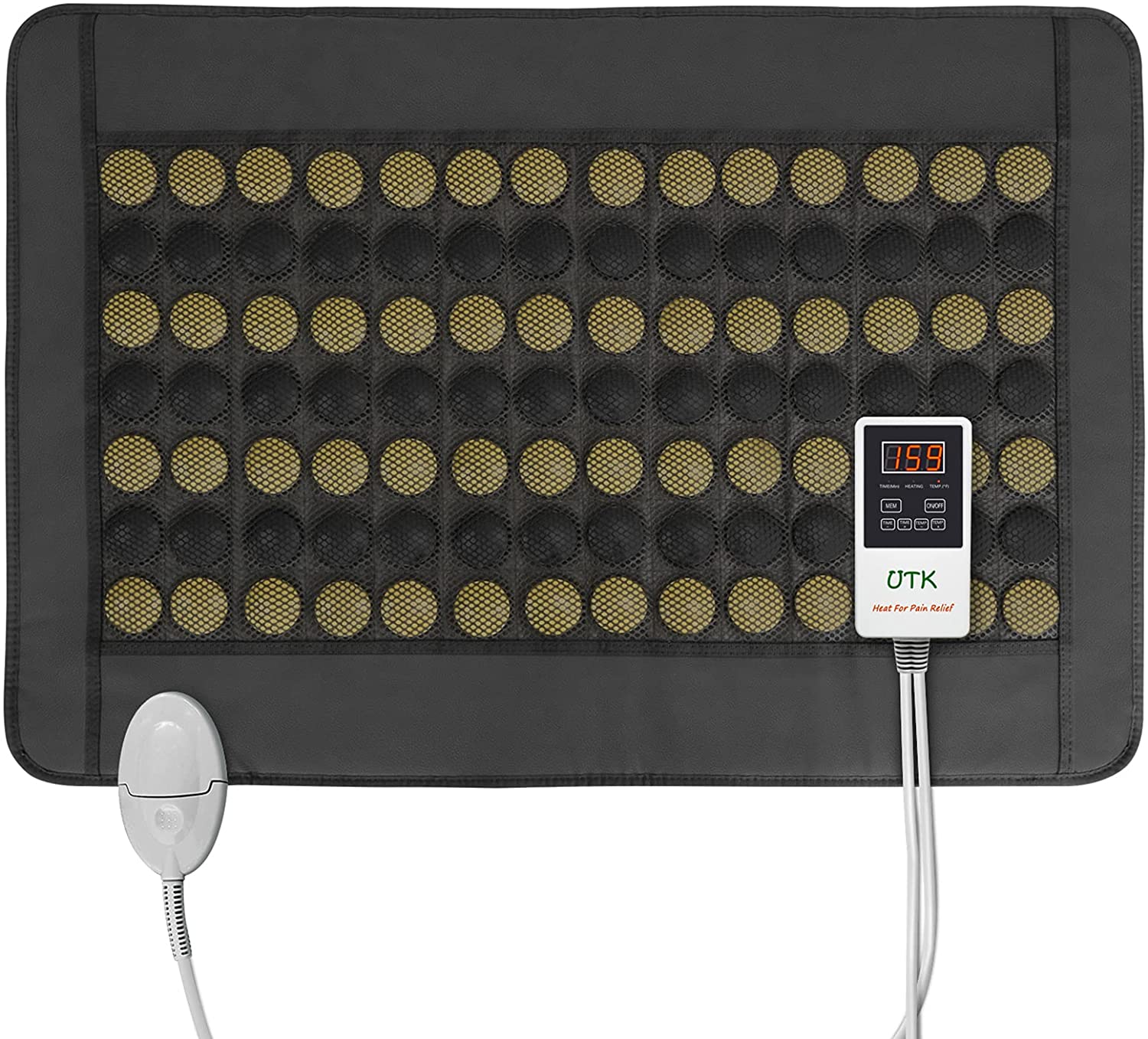 The preparation method of the far-infrared electrothermal health blanket comprises the following steps:(1) Coating: take polyester film or cloth as the substrate, and apply graphene conductive ink layer on the substrate. The coating thickness of graphene conductive ink layer is 10-15 m; Then cut into a strip substrate with a width of 10-15cm;
(2) Adding electricity: add U-shaped copper foil electricity on both sides of the surface of the strip substrate coated with graphene conductive ink layer, and then assemble and sew 6-12 substrates with copper foil electricity side by side in a wide direction to form a planar electrothermal material;(3) Connect the circuit: connect the two ends of U-shaped copper foil on each substrate in parallel and connect it to the controller; The controller is equipped with a low-voltage converter. The controller is connected to the power supply so that the voltage of 220V can be regulated to 24-36v. By regulating the voltage in the range of 24-36v, the temperature of the electrothermal health blanket can be regulated; Its power requirement: 300-400w / m2;(4) Packaging: melt and package the surface electrothermal materials except the controller with flexible plastic film and cloth to obtain the far-infrared electrothermal health blanket. After packaging, wipe the surface of the far-infrared electrothermal health blanket if there is any stain, which can resist moisture.