Color Light therapy is based on the idea of restoring balance by applying color to the body. Its history is rooted as far back as the Mayan culture.
In China, traditional Chinese medicine incorporates color to be associated with each organ and elemental system. This healing method looks at the idea that every individual is a balance. The first color wheel was invented by Sir Isaac Newton. He split white sunlight into red, orange, yellow, green, cyan, and blue. He then joined the two ends of the color spectrum together to show the natural progression of colors.
Light Therapy has been valued throughout history as a remarkable source of healing. Today, the therapeutic applications of light and color are being investigated in major hospitals and research centers worldwide. Results indicate that full-spectrum, ultraviolet, colored, and laser light can have therapeutic value for a range of conditions from chronic pain and depression to immune disorders.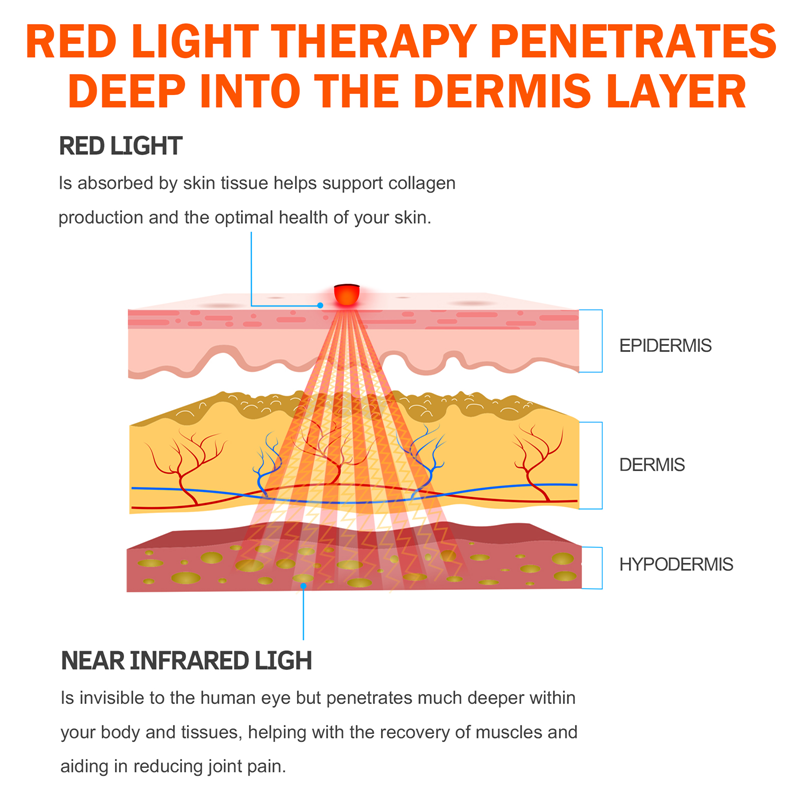 Red Light Therapy
Red is called "The Great Healer". So far is the most popular light therapy. To wind down before bed, use red light. "The color signals that it's night, which may encourage the body to produce melatonin," says Michael Breus, Ph.D., an advisory board member for SleepScore Labs.
Red light can also improve your workout. Just one to five minutes of exposure to red and infrared light right before exercise boosted strength and prevented soreness, says Ernesto Leal-Junior, Ph.D., the head of the Laboratory of Phototherapy in Sports and Exercise at Nove de Julho University in Brazil. "Certain wavelengths of red and infrared light-660 to 905 nanometers-reach skeletal muscle tissue, stimulating the mitochondria to produce more ATP, a substance that cells use as fuel," he says.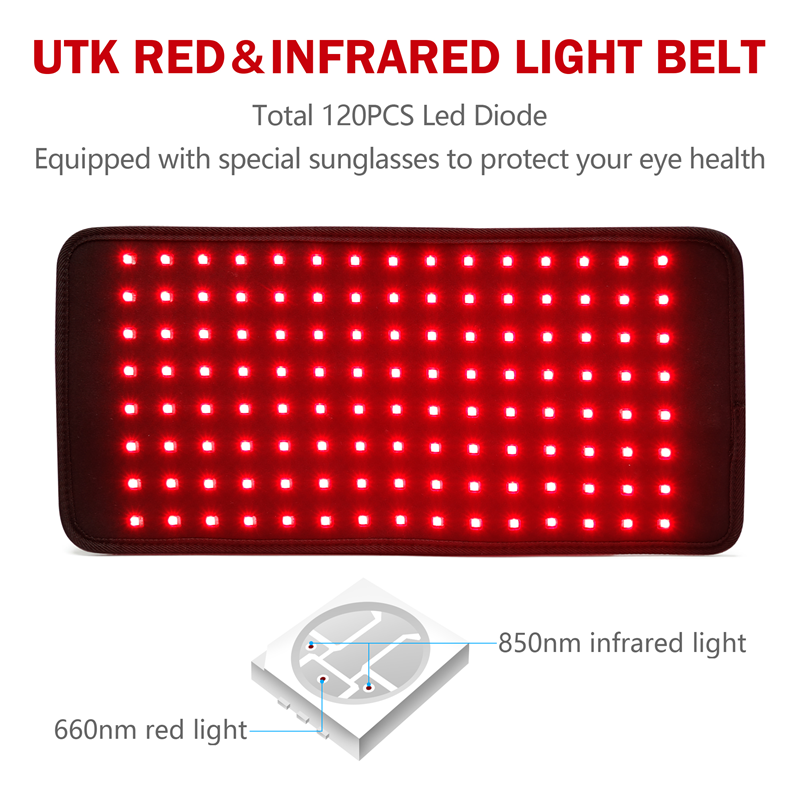 Green Light Therapy
Green is the universal healing color. Originally, the color of love. Green is midway in the color spectrum; therefore, it contains both a physical nature and a spiritual nature, in equal balance and in equal harmony.
More studies are needed before doctors can make recommendations on how and how often to use green light to treat migraines and other pain, and Dr. Ibrahim says you should see a physician before trying to treat yourself at home. But at this point research indicates that exposing yourself to an hour or two every night-either by using a green light bulb in a lamp or by wearing glasses fitted with tinted optical filters-may decrease migraines and other types of chronic pain
Helps to treat and prevent hyper-pigmentation by inhibiting the production of excess melanin which then prevents it from traveling to the surface. It will help break up the melanin clusters that are already on the surface.
Yellow Light Therapy
Yellow helps awaken mental inspiration arousing a higher mentality. Thus, it is an excellent color for nervous or nerve-related conditions or ailments; fueling the solar plexus. Yellow has a very enriching effect on the intellect. Yellow can be used for conditions of the stomach, liver, and intestines. It can help the pores of the skin by repairing scarred tissue. These rays have an alkalizing effect which strengthens the nerves. Awakening, inspiring, and vitally stimulating the higher mind promoting self-control. Typical diseases treated by yellow are constipation, gas, liver troubles, diabetes, eczema, and nervous exhaustion. Providing clarity of thought, increasing awareness, stimulating interest, and curiosity yellow energy is related to the ability to perceive or understand.
The yellow is used for treating redness, flushing, irritation, and Rosacea. It may also reduce the appearance of the tiny blood vessels on the nose and face.
Blue Light Therapy
Blue light therapy technology is an additional option for the treatment of acne. Research has shown that in-office and at-home systems produce positive results.
"Blue light therapy effectively helps alleviate this common skin condition affecting 50 million Americans and 94 percent of all females, according to Judith Hellman, MD, a board-certified dermatologist, in practice in New York City. Dr. Hellman, who practices medical dermatology and specializes in dermatological surgery, laser surgery, and anti-aging skin treatments, explains how the blue light treatment system works for acne, its uses, and her clinical experience with the technology.
Cyan Light Therapy
It is used as a gentle acne treatment to control oil production in the skin as well as reduce inflammation. It also promotes the synthesis of protein and collagen.
Orange Light Therapy
Orange has a freeing action upon the mind, relieving repression. Because orange is a blend of red and yellow, it combines physical energy with mental wisdom, inducing a transformation between lower physical reactions and higher mental responses. Thus, it is often referred to as "The Wisdom Ray." Orange is warm, cheering, and non-constricting.
Through orange, we are able to heal the physical body (red) and, at the same time, induce within the mind (yellow) greater understanding. Orange helps assimilate new ideas. Orange is the best emotional stimulant, helping to remove inhibitions and paving independent social behavior. Bring joy to your workday and strengthen your appetite for life. Orange aids in repairing inflammation of the kidneys, gallstones, menstrual cramps, epilepsy, wet cough, and all sinus conditions.
Purple Light Therapy
Violet is the last color we can see before light passes on to ultra-violet. Violet purifies our thoughts and feelings giving us inspiration in all undertakings. The violet energy connects us to our spiritual self bringing guidance, wisdom, and inner strength and enhancing artistic talent and creativity. Leonardo da Vinci proclaimed that you can increase the power of meditation ten-fold by meditating under the gentle rays of Violet, as found in church windows.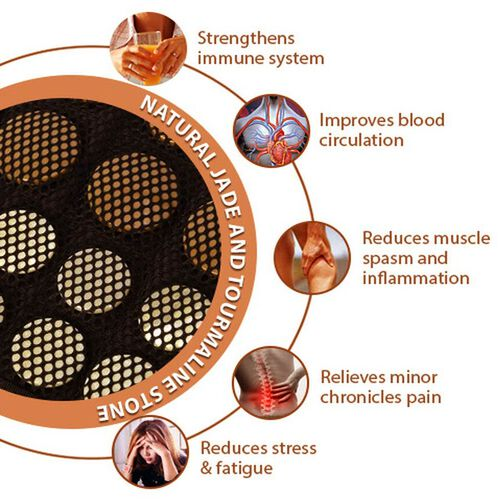 Infrared Light Therapy
Infrared light penetrates the inner layers of the skin at about 2 to 7 centimeters deep. Hence, it reaches the muscles, nerves, and even the bones. Many studies have shown that a frequency of infrared light, with wavelengths from 700 to 1,000 nanometers, is best used for healing inflammatory conditions.
Infrared therapy technology allows people to harness the benefits of the sun, without being exposed to harmful ultraviolet rays. Also, infrared therapy is safe and effective, without adverse side effects. As a matter of fact, infrared light is safe and is used even for infants in neonatal intensive care.
Infrared light is absorbed by the photoreceptors in cells. Once absorbed, the light energy kickstarts a series of metabolic events, triggering several natural processes of the body on a cellular level.
UTK Technology
UTK provides different kinds of red light therapy devices and infrared heating pads. Learn more at www.utktechnology.com