Product details of the infrared heat pad
Product Description
UTK's designers have begun to dare to make breakthroughs in the design of infrared heat pad. The product is fully functional with exceptional value. This product has been used by more and more people because of its cost-effective advantages.

About this item
【LARGE SIZE FOR FULL BODY THERAPY】— 70 inches in length, and 24 inches in width, fixed with 230 Tourmaline and 40 Natural Jade stones, cover from occiput to heel. This heating mat can be used for the whole body, providing a steady flow of heat
【FAR INFRARED THERAPY WITH BOTH JADE AND TOURMALINE STONES FOR PAIN RELIEF】— Far infrared can penetrate the inner-most (4-14 μm) regions of tissues. And the 2 kinds of stones emit negative ions when heating up, gently soothe the body and mind.
【MAX TEMP 159°F HOT THERAPY】— Adjustable temperature from 103°F to 159°F by a 1° increment. Many electric heating pads max out around 130°F only, our infrared heating pad can provide the more complete and comfortable experience of back or full-body pain relief.
【EASY TO OPERATE SMART DIGITAL CONTROLLER】— With Timer and Temperature settings, Auto shut-off, and Memory Function.
【PERFECT GIFT FOR YOURSELF AND YOUR LOVED ONES 】—Help you restore the health of fatigued and tensioned muscle. Express your gratitude to your wife, husband, parents, friends.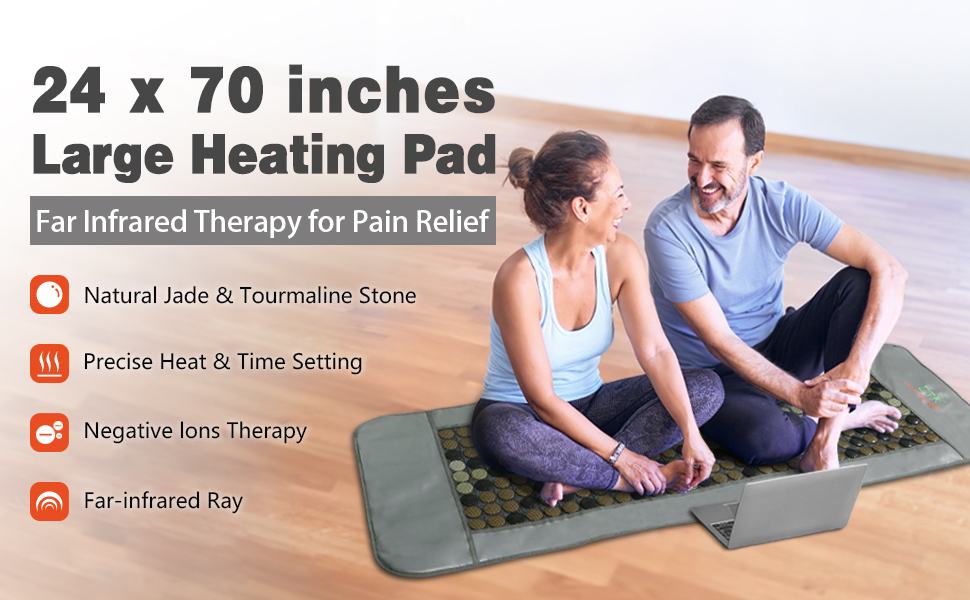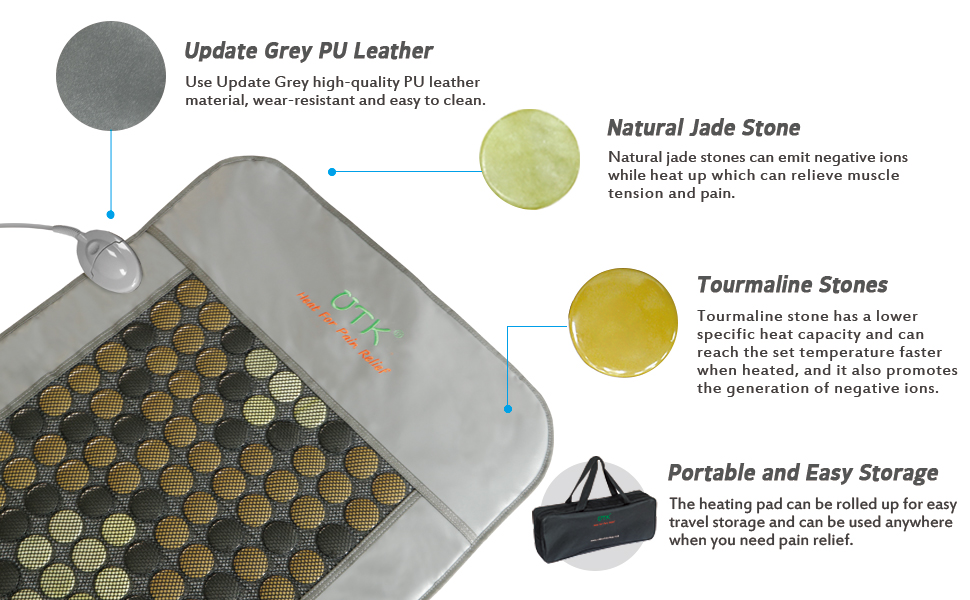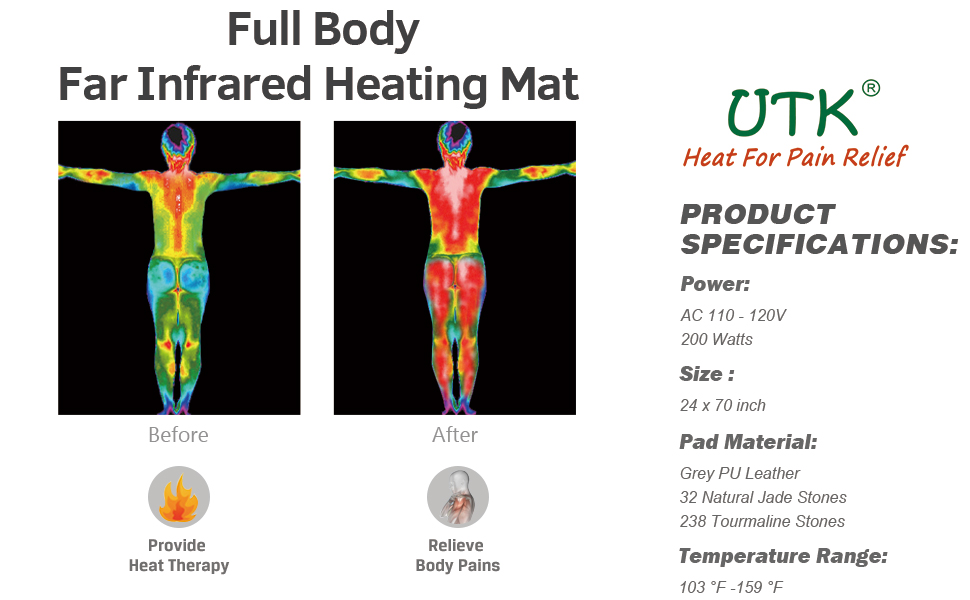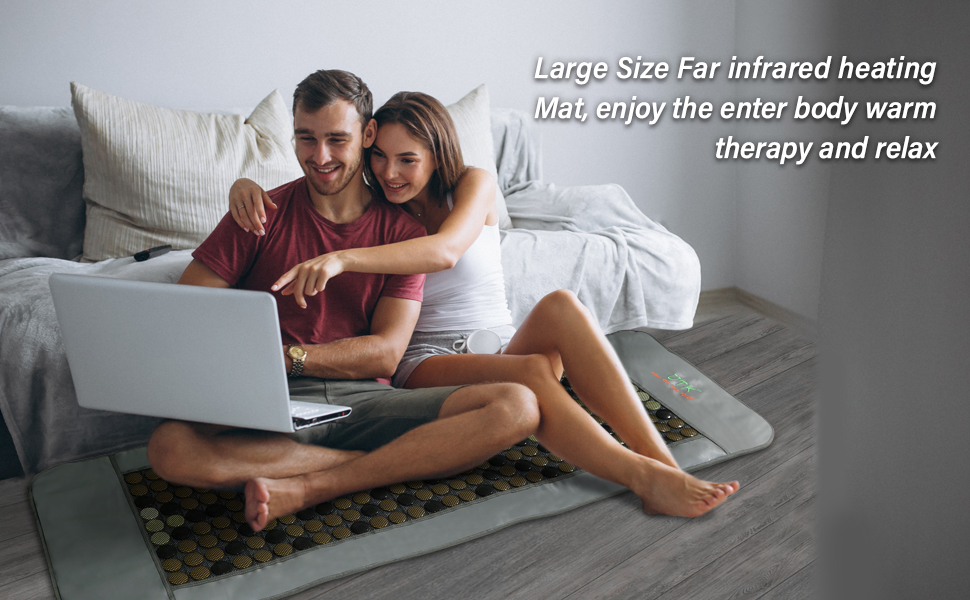 Company Feature
• always focuses on customers' needs and strives to meet their needs over the years. We are committed to providing comprehensive and professional services.
• Our company has further optimized the export environment and the export volume of products has increased greatly. We mainly export our products to some countries and regions in Southeast Asia, South America and Africa.
• With a focus on talents cultivation, improves our staff's professional skills and technical capabilities by encouraging them to learn and innovate.
• is located in the area with traffic convenience, which is good for timely delivery of the products.
Dear customer, thanks for visiting this site! If you have any comments or suggestions on products or services, please contact us immediately. And we will reply you as soon as possible.