Product details of the heating pad online
Product Description
What attracts the attention of customers is heating pad online of the products. With high-level technicians support, UTK has developed high-performance heating pad online. The product, used by an increasing number of people, has an extensive application prospect.

The used heating pads will be shipped every Monday.

Bullet points:
【UTK NECK and SHOULDER HEATING PAD 】: Built-in Carbon Fiber, when heating up, the infrared heating pad would emit far-infrared rays, targeted relief neck and shoulder and shoulde blade pain.
【SOFT NECK HEATING PAD】: Use gold velvet for the outer layer, lightweight, touch soft and comfortable.
【LARGE SIZE HEATING PAD】: Size( 23.2"X17.7'') for a wider range of use, you can use it for full back, neck, and shoulder, etc.
【SMART CONTROLLER WITH MEMORY FUNCTION】: Long press the "MEM" button twice to remember the temp you set, very convenient for daily use.With a large temperature range setting. Auto shut-down after 4 hours working if none set the time.
【3 YEARS WORRY-FREE AFTER-SALES 】: Suggestion: Set heating time for 60 minutes, avoid temperature can not be reached since the short heating time
Box mail: info@utktechnology.com
Detail descriptions and features of UTK jade and tourmaline infrared heating pad for neck and shoulders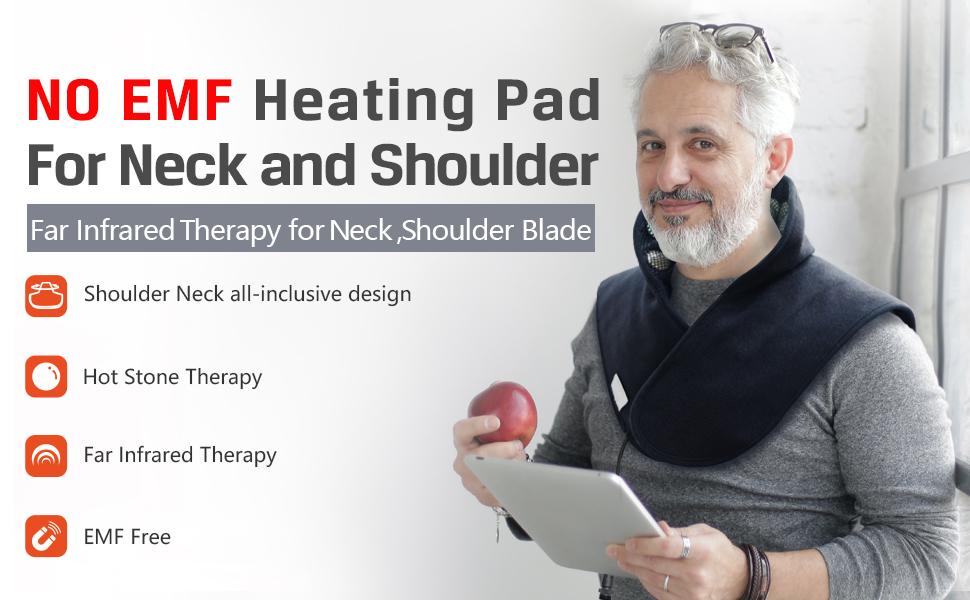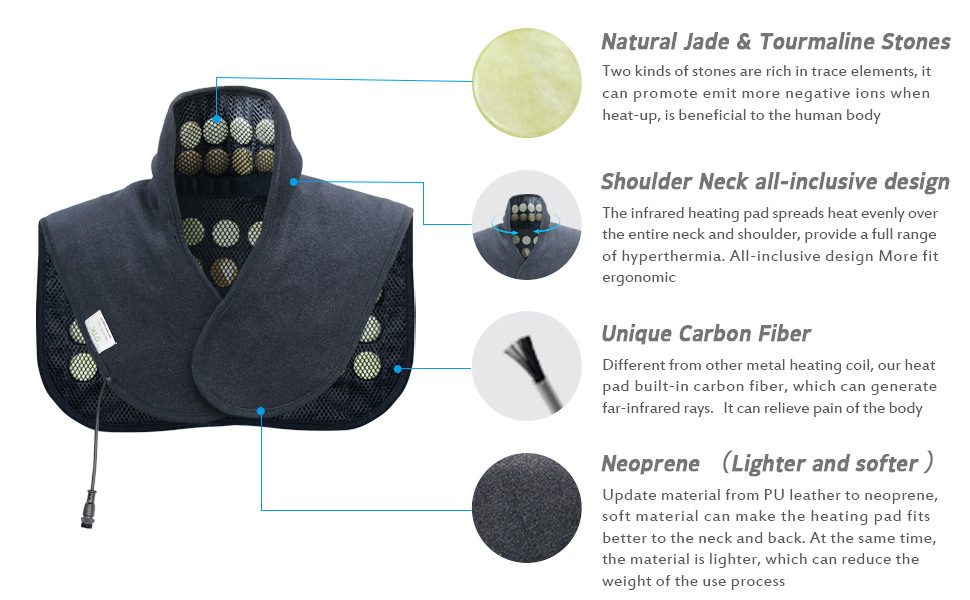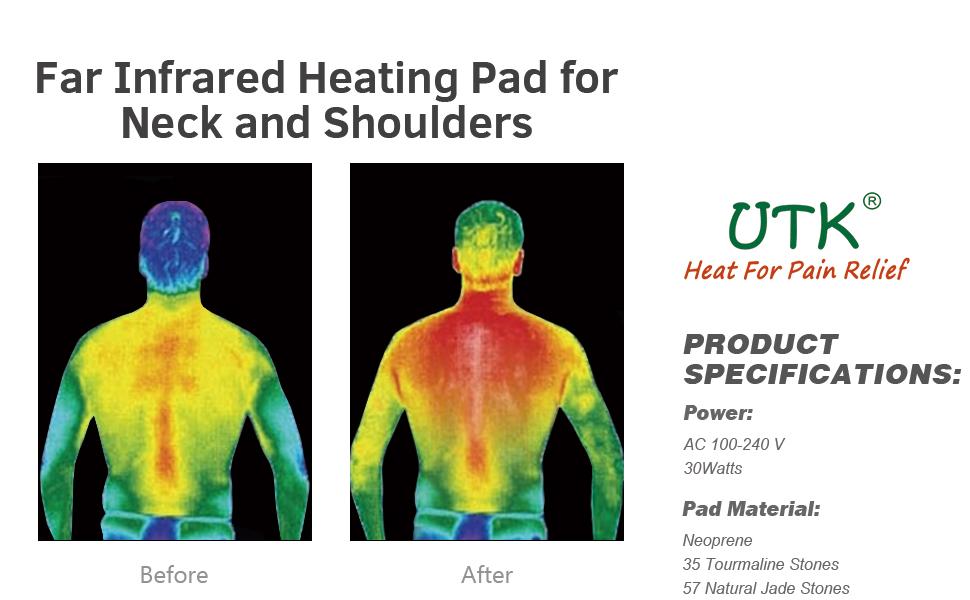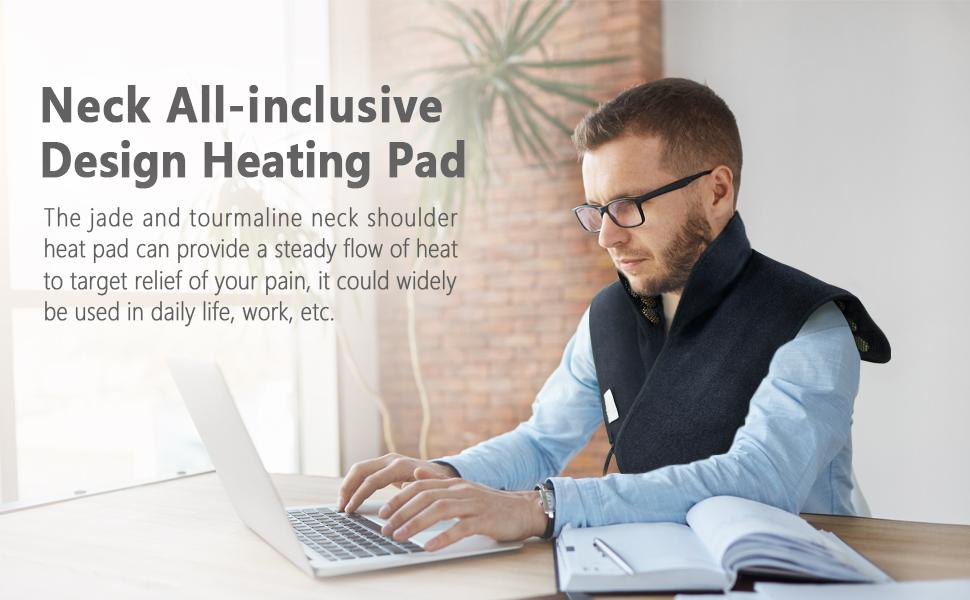 The used heating pads will be shipped every Monday
Company Advantage
• A variety of products have been developed. It helps to form a sales network that spreads across the country. And our products are exported to the Americas, Europe and Southeast Asia.
• Good natural conditions and developed transportation network lay a good foundation for development.
• Founded in always adheres to the business concept that business reputation and customer are key points. Keeping pace with the times, we continuously provide quality products and professional services.
• has a sound organizational structure, an excellent incentive mechanism, and a comfortable working environment. All this attracts a group of quality talents to form a mature development team.
• has a relatively complete service management system. The professional one-stop services provided by us include product consultation, technical services, and after-sales services.
leatherware is quality and cost-effective. If you leave your contact information or contact us directly, we have limited surprises for you.