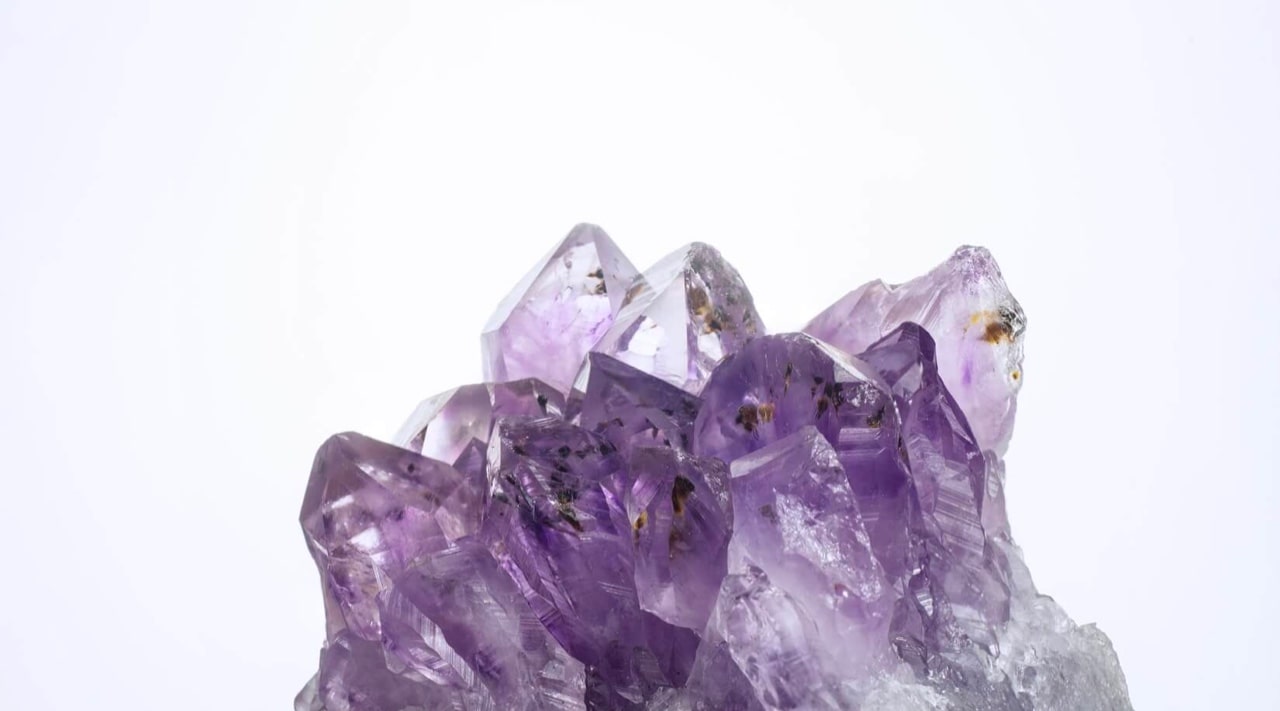 For thousands of years, people have used gemstones principally for ornamental purposes. However, from ancient to modern times, people all over the world also believed that gems can have healing properties.
Now let's take a look at amethyst and the health benefits they're said to bring.
1) Enhancing the immune system
2) Improving endocrine function
3) Improving the skin's appearance
4) Promoting digestive health
5) Reducing headaches
6) Regulating hormones
7) Relieve depression
Amethyst is a meditative and calming stone that works on the emotional, spiritual, and physical stability and promotes calm, balance, and peace. It is also used to eliminate impatience, which is renowned for its placebo effect and a sense of clarity to our chaotic world. Meanwhile, amethysts are reported to open a person's third eye. The third eye is considered to be a source of power and wisdom. This is the reason why some people involve amethyst in their meditation.
UTK amethyst heating mat is a great choice to sit on for meditation and relieve pain. Why? Amethyst mainly work through two natural ways: negative ion release and far-infrared rays emission. When heated, the amethyst start to generate a pleasant deep felt warmth to provide the warm heat therapy and relieve body pain. The most part of this heat comes in the form of far infrared rays.
It is enjoyable to rest on your hot Amethyst Mat in cold and chilly season because of the warmth, coziness, and tranquility you feel from the hot gems.
UTK heating pad provide a natural method to achieve health without harmful medications and side effects, it can relief various parts pain of the body. Different from other metal coil heat pads, our infrared pad built-in Carbon Fiber to emit Far-infrared rays. It can penetrate the body tissue(about 3 inches),release heat, effectively relieve muscle soreness and stiffness etc. For now, UTK have two kinds of amethyst heating pad, they are Small pro with size 16''*24.5'' and size 40'' x 18'' used on chairs and sofas. Suitable for back, lower back, stomach, waist, thighs, knees and other parts that need to relieve pain.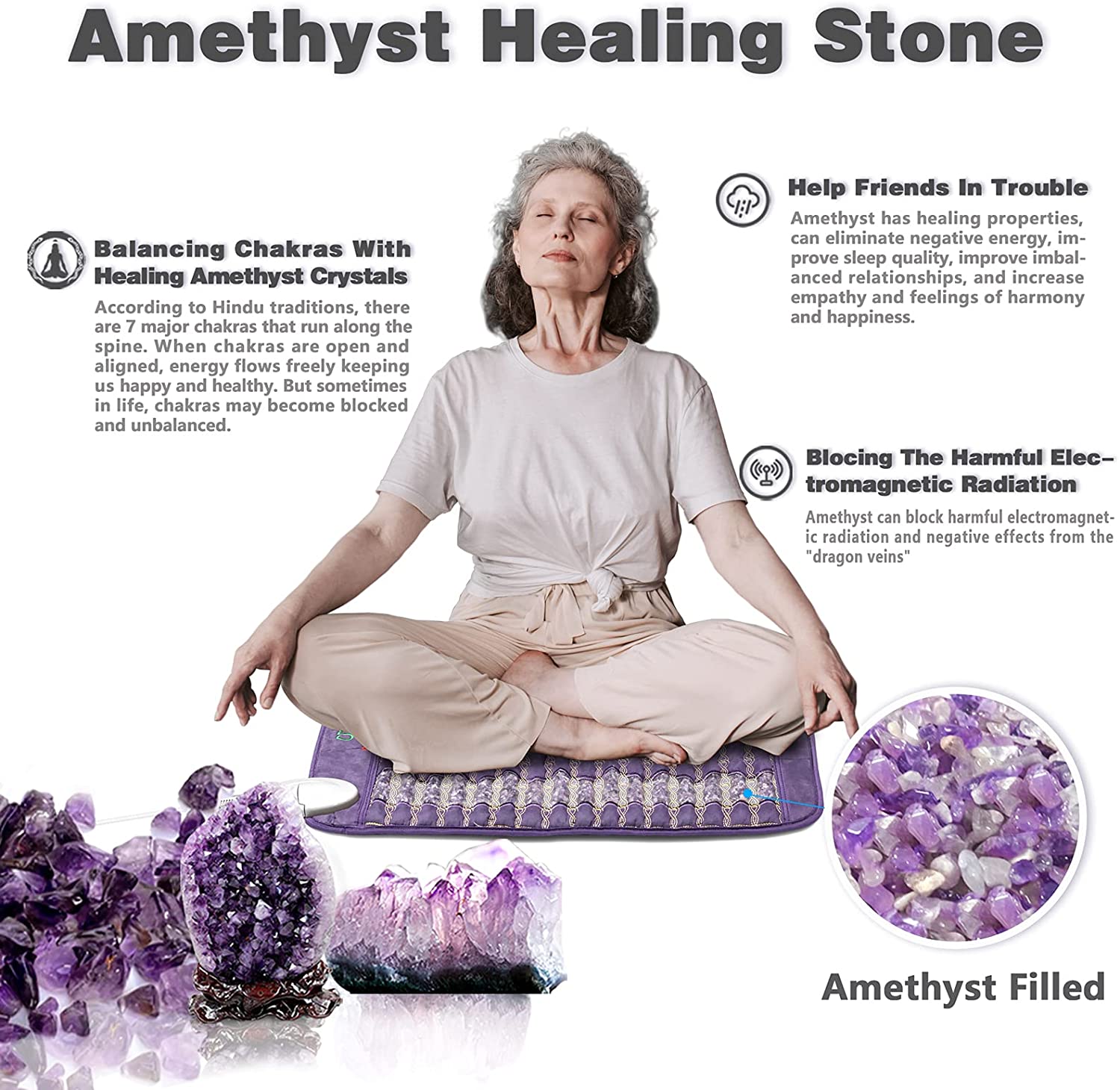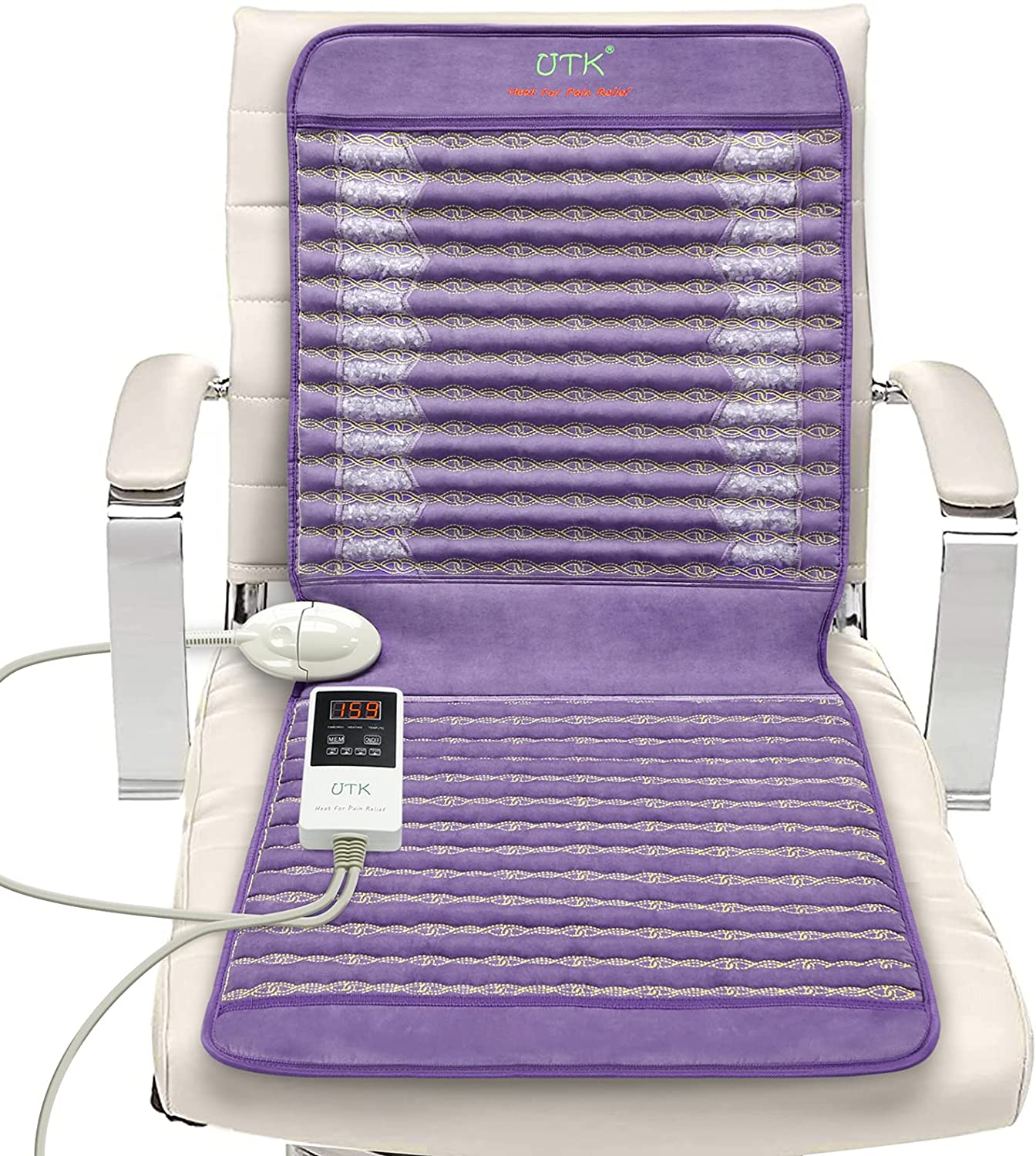 For more information about UTK amethyst heating pad, please visit: www.utktechnology.com